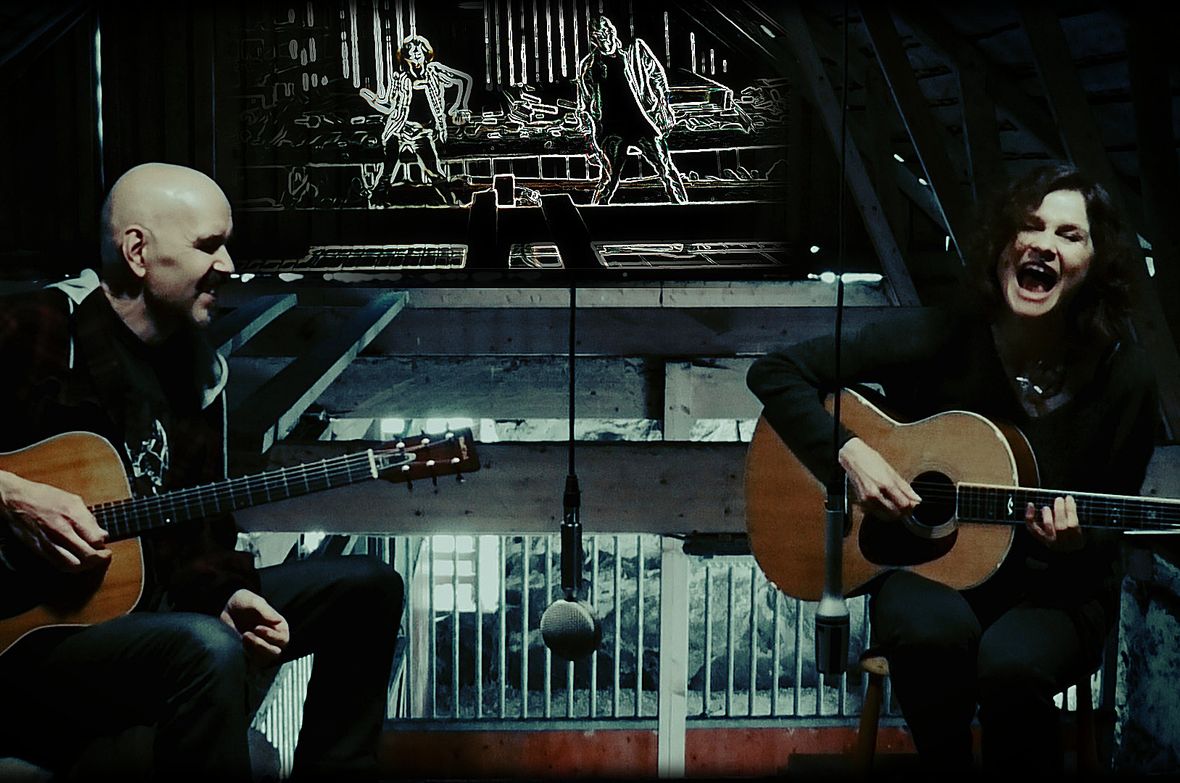 Solid Gold is the first of four releases from the Barebones session this month - stripped down acoustic and live versions. I should hate the Barebones Sessions. I don't, I love it. But I should.
Molosser have been on my radar for months. I think they were my favourite artist last year, or nearly so, partly for their own original material which is provocative, atmospheric and compelling, and partly for their superb cover of Back In Black. Seriously, go listen now.
They are spare, bare. A haunting voice with haunting words, detuned guitars and the subtle brush of drums. Barebones is a new release. They have taken songs that already existed and were good, and remade them as acoustic sessions. I have ranted and raved about this in the past. The release of an album of acoustic versions by the Cure was the moment I consigned them to the Coldplay bin. There they remain.
So what is compelling about this release? Well two things.
Firstly, this is not a successful band exploiting their audience by re-releasing crap versions of well-established songs. This is a new and vibrant act offering a new way into their music. And stripped bare, these songs invite. As an experiment I played this to some residents of my home and told them it was by a new rock group and they sat, they listened and they nodded. Barebones is an entry into Molosser's sound. You do not have to be a hardcore fan to hear this and be sucked in. I have played it on repeat for two days and it grows with every play.
Secondly, these are all better versions of the originals. They show a band that is growing in confidence and range.
While you're in the mood, head to their Youtube page for a song that isn't on the EP Bye Bye Grace, which is just as good.
This is a quality act. People with something to say, and a sound. After listening to so much shit from wannabees that decide to be in a band and then try to write songs, to hear people that are driven by the music, is a restoration of faith.
I hope they spread their wings and release another album this year, this is music that would be better on long play.
Find Molosser at https://www.evilear.com/